It Is Easy To Give w
ith
Givelify – G
o to
Giving
in the top menu and follow the link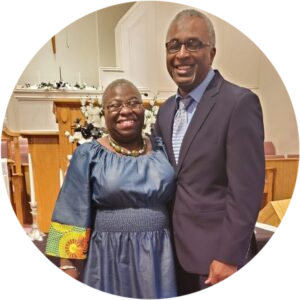 Greetings to you!
First, let me say how excited I am that you stopped by to check out the Tried Stone Missionary Baptist Church of Asheville, N.C. web page. It is our desire that this page will allow you to see who we are and share with you some of the things that we are doing by way of Kingdom work.
It is our desire to be a church where Jesus is head and we are the vessels that He uses us to accomplish the work that He has for Tried Stone. We stand as a welcoming church whose goal is to make everybody feel like they belong.
Now, more than ever, the church needs to be the light that shines in this dark world. We must let our light shine so that men may be safely guided to the One who is able to make a difference in their lives. We must position ourselves so that we may share the Good News in such a way that it reaches far and wide. As we begin this cyber journey let's do so knowing that the God is always with us.
In His Service,
10 For with the heart a person believes [in Christ as Savior] resulting in his justification [that is, being made righteous—being freed of the guilt of sin and made acceptable to God]; and with the mouth he acknowledges and confesses [his faith openly], resulting in and confirming [his] salvation.